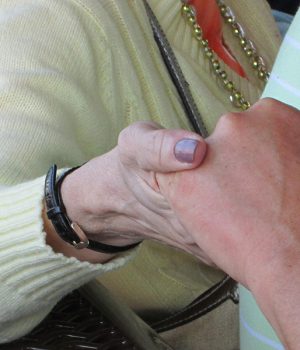 A determined group of Dixon parents banded together during the early 1950s to form a private school for children with disabilities. These parents organized the North Central Illinois Association for the Aid of Retarded Children (NCIAARC), the forerunner of the organizations known today as Kreider Services and the Kreider Alliance.
With four students and one teacher, the school began operation in September 1952. By November of that year, the single classroom, which was first established in the Dixon VFW hall, moved to the Dixon Armory. In 1954, the program moved into the Old Truman School Building on Dixon's west side, which had been purchased, remodeled and renamed the Truman Center for the handicapped.
A workshop was created in 1955 for older students to participate in assembly work. As the demand for services increased, it was soon realized that the NCIAARC's capacity could only serve Lee County. The association, accordingly, changed its name to The Lee County Association for the Handicapped (LCAH).
With the help of donations from businesses and private individuals, the Center continued its success and developed. It was through the funds from the estate of Mrs. Neva Kreider of Sterling that made it possible for a building to be purchased at the Dixon Airport Industrial Park. In her honor, it was named The Kreider Center.
Faced with the complexities of operating two rapidly growing facilities, LCAH made the decision to split into two separate organizations. Kreider Services, Inc. was formed for direct care programs and client services. LCAH then directed its efforts toward public relations, community education and advocacy.
In 1975, Arlan McClain was hired as Executive Director to manage the newly organized Kreider Services. Still a private, not-for-profit, charitable organization, Kreider Services was in need of funds to make essential expansions. The agency was named as one of the beneficiaries of the Edna K. Bricoe Estate. With the additional help of other donations, a new Kreider Center was constructed on Anchor Road, east of Dixon in 1977.
The Lee County Association for the Handicapped changed its name in 1995 to The Arc of Lee County in coordination with State and National Arc Associations.  In the summer of 2015, the board of directors for The Arc of Lee County changed their name to Kreider Alliance. The Alliance remains a strong supporter of Kreider Services and advocates for persons with disabilities through outreach projects in the areas of public relations, education, and governmental affairs.
Today, Kreider Services is still a private, not-for-profit, charitable organization known in the state of Illinois for its quality services. Over 600 clients are provided an array of programs and services including development/skill training, a production department that provides on-site training and employment, a community employment service, individual supports, respite care and Early Intervention for children 0-3 years of age.
In 2012, Jeff Stauter became the Executive Director of Kreider Services, following the retirement of Arlan McClain.
The mission of Kreider Services is as dedicated today as it was in 1952 – "Provide meaningful supports to people with disabilities to live, work and participate in their community."