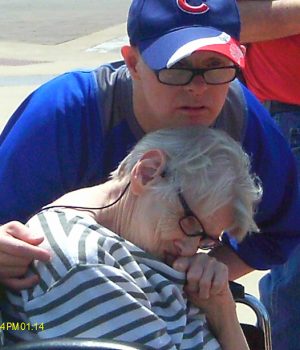 Kreider Services provides Respite services to individuals (both children and adults) who have a diagnosed developmental disability and reside in Lee, Whiteside, or Carroll counties.
The purpose of these in-home services is to provide temporary relief to families. The services are available to individuals that meet the established criteria on either a planned or emergency basis. To be eligible for the In-Home Respite Program a child or an adult must:
Have a developmental disability.
Reside in the family home and require a caregiver.
Not be receiving residential or other in-home respite services through a state funded program.
Live in Lee, Whiteside, or Carroll County.
Contact Trina O'Brien for more details.