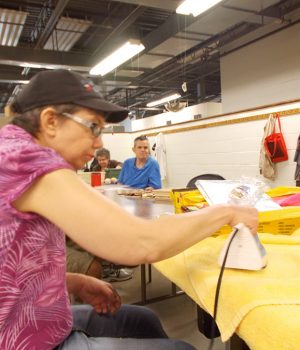 The program staff of this developmental training program offer guidance and training to each individual in the areas of personal hygiene, academic and vocational skills, and socialization, which includes recreational and leisure activities.
In addition, opportunities to participate in a variety of community activities are available such as: swimming and exercise classes at the YMCA, horseback riding at Pegasus Special Riders, weekly coffee group with community senior citizens and more.
Individuals are also encouraged to take part in community events like the Petunia Festival, local fairs, the Festival of Trees and various Christmas Walks. Educational classes are combined with individualized goals to help each person learn new skills and achieve greater independence.
Adaptive equipment is used for developing speech, communication and vocational skills.
For more information about Day Services please contact Amanda Long for more details.