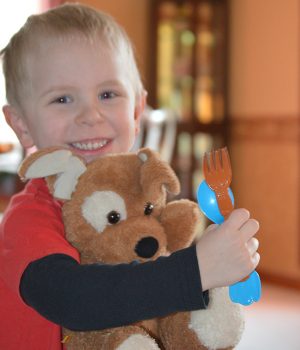 The earliest efforts can change a child's ability for a lifetime. The Early Intervention Program of Kreider Services is funded in part by The United Way of Lee County and geared for children birth to three years of age. The Early Intervention program is located in the Florissa pediatric developmental center at 101 East First Street in Dixon.
Early Intervention services are designed to improve a child's growth in the areas of language, speech, motor coordination, self-help skills, and social development.
Developmental, Physical and Speech therapies are available as part of the comprehensive overall Early Intervention program.
Parental involvement is an integral part of the program. This approach is designed to teach parents how to incorporate these skills into their child's daily routines.
Kreider Services play group, Bright Beginnings, is provided to any child ages 2-4. This social group helps develop socialization, language and integration skills.
Contact Trina OBrien for more details about the Early Intervention program.